WEDDINGS: Groomsmen Gift Ideas!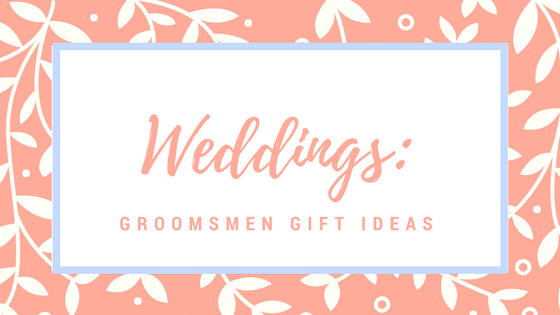 Shopping For Guys Is Hard
Raise your hand if you find it difficult to choose a gift for a group of guys. It's hard enough to pick something for one guy, but when you're trying to decide on something special for a group, it can become overwhelming especially when they all have different interests.
The Gifts Don't Have To Be Identical
Don't wait until the last minute to make this decision! And don't assume that the group should necessarily all receive the same item. The ideas below all come from individual, reputable Etsy shops, which means you can pick different items for your guys and check out once for all of them. Easy and less time consuming for you during this very busy wedding-planning period!
If you decide to get multiples of any of these items, ask the shop owner if they will give you a discount for volume.
11 Groomsmen Gift Ideas
Here are 11 varied ideas for guys with different interests, whether he's into golf or grilling or cigars, check out these personalized gift items from Etsy shop owners. Each one can be personalized with the groomsman's name or initials for a truly special gift!
Matte Black Stainless Steel Flask - Find this product at RiversideBridal77 on Etsy.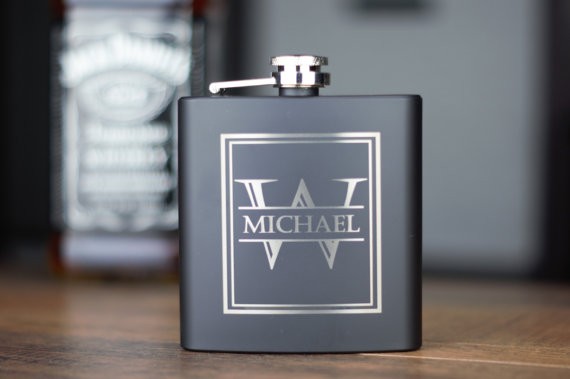 Stainless Steel Coffee Tumbler - Find this product at RCPersonalizedGifts on Etsy.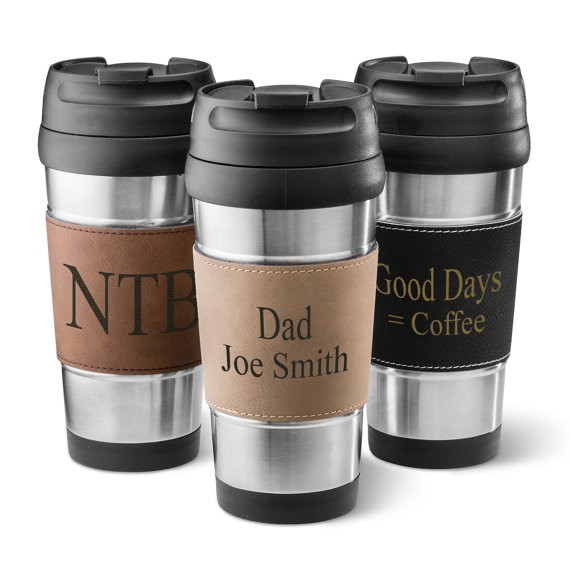 Monogrammed Leather Wallet - Find this product at JoyfulMoose on Etsy.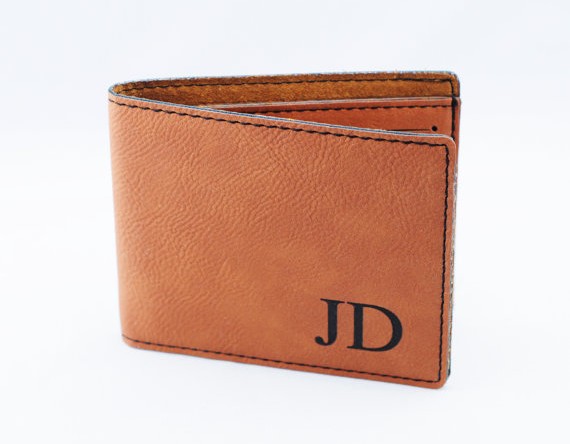 Men's Toiletry Bag With Monogram - Find this product at CarouselCreative on Etsy.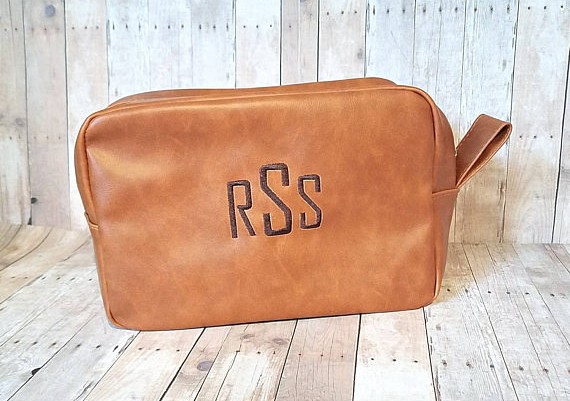 Engraved Pocket Knife - Find this product at LasersNStuff on Etsy.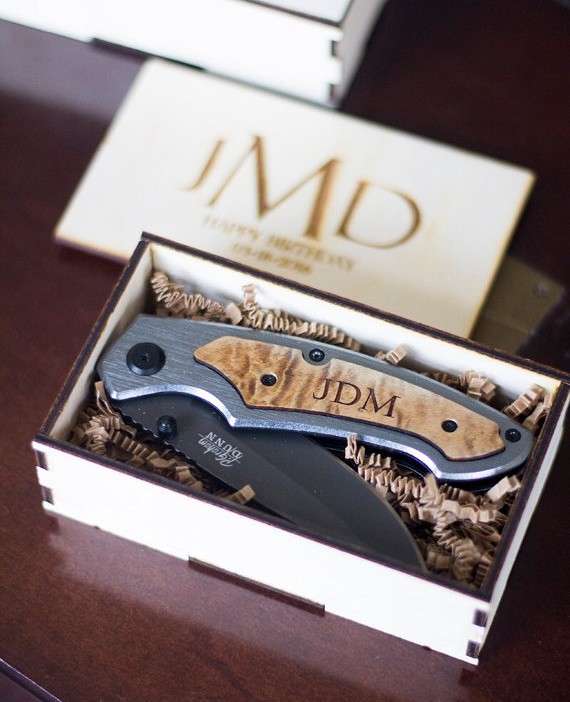 Golf Divot & Monogrammed Magnetic Ball Marker - Find this product at RCPersonalizedGifts on Etsy.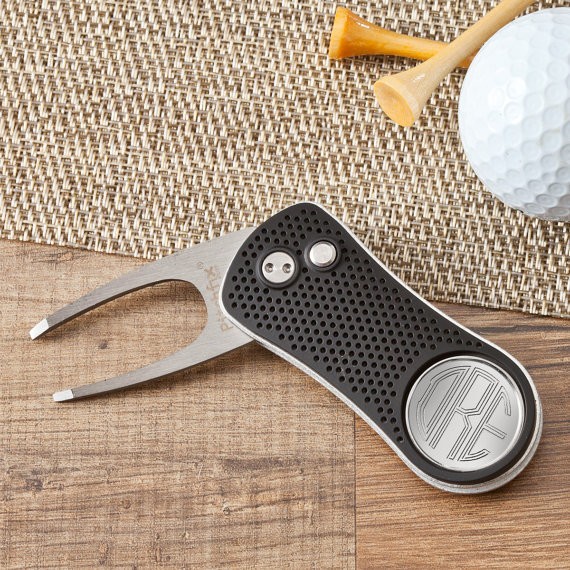 Monogrammed Golf Towel - Find this product at Alpineembroidery on Etsy.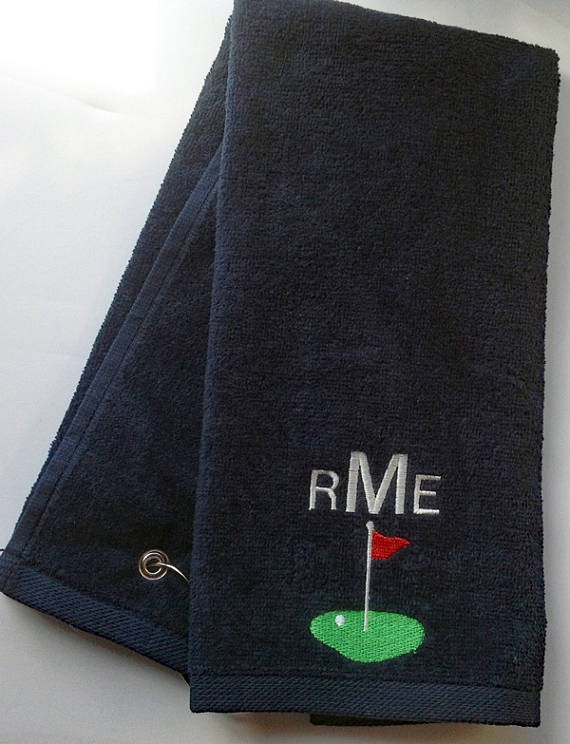 Engraved Grilling Tools - Find this product at BackRoadsPZ on Etsy.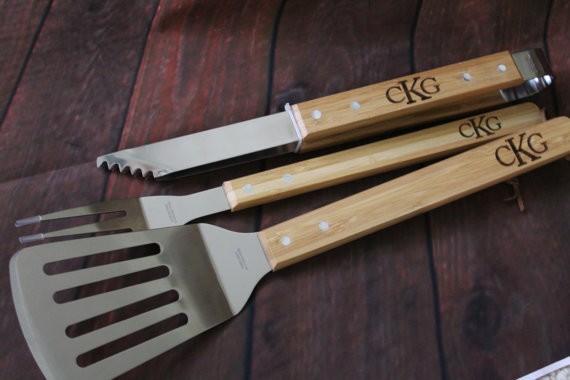 Monogrammed Grilling Apron - Find this product at DivineSewingCenter on Etsy.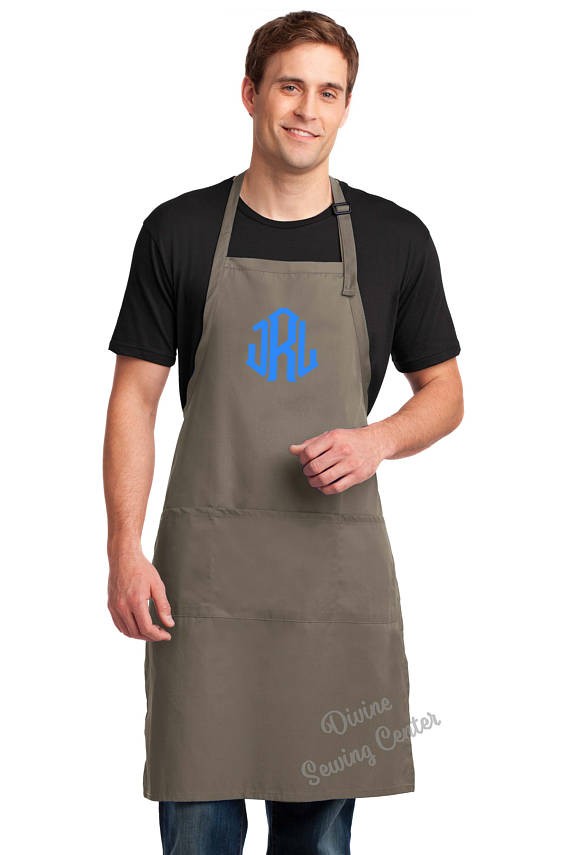 Engraved Humidor / Cigar Box - Find this product at KillorglinCreations on Etsy.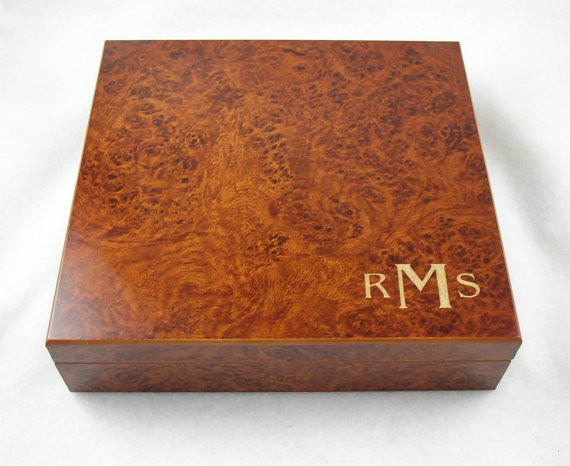 Custom Cigar Case - Find this product at MWgiftshop on Etsy.

---
Inspiration
"A great marriage is not when the 'perfect couple' comes together. It is when an imperfect couple learns to enjoy their differences."
– Dave Meurer
---
Disclaimer: While I would love to be profiting from my writings here, unfortunately I am not affiliated with any of these shop owners and will receive no compensation for featuring their items. The only affiliation I have with Etsy is as an account holder, and likewise will receive no compensation whatsoever for mentioning their company.
I sure hope these shops will provide you with great service, and their record appears stellar, but I personally cannot guarantee that they will perform their duties to your complete satisfaction. You must deal with them yourselves, but you're smart and know how to handle it.
Be sure to share this at your favorite media sites: